LA based LITTLE MISS NASTY go transcontinental and continue to spread their powerful tentacles with their brand new NYC residency show at House Of Yes in uber cool Bushwick, Brooklyn!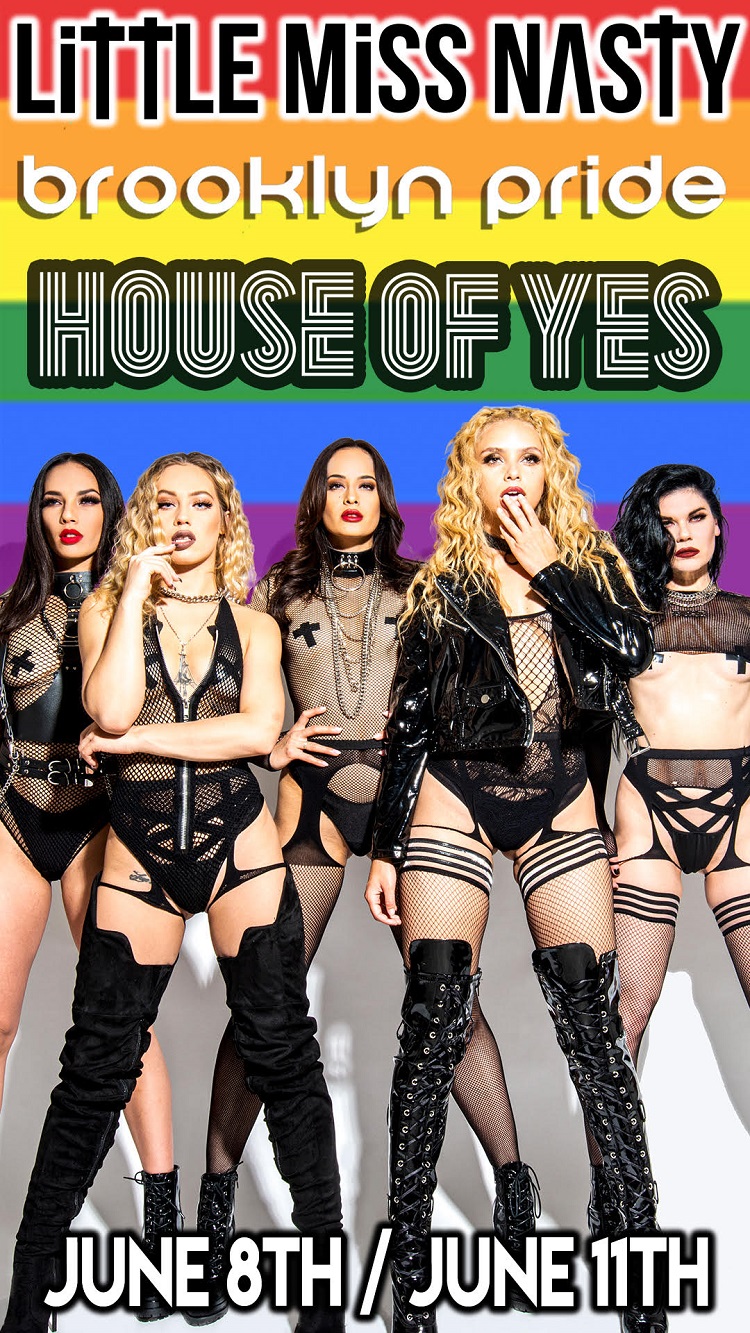 LITTLE MISS NASTY (Icons of Dark Art and Rock and Metal Burlesque) will be performing two shows at NYC's most happening club, House Of Yes, in Brooklyn New York, June 8th and June 11th during Brooklyn Pride!
Additional Tour, RSVP, & Ticketing Info!
Straight from sold out residences in Las Vegas, LA and NYC, prepare for a sensually charged evening "off the leash" with the seductive global icons of dark performance art and rock and metal burlesque – Little Miss Nasty! It'll be an electrifying spectacle of dancers, performers, and over-the-top visuals. Little Miss Nasty are the innovators and iconic pioneers of Rock and Metal Burlesque. The Little Miss Nasty live experience is a professionally choreographed production featuring some of the entertainment industry's best dancers, aerialists, vocalists and contortionists. The show is full of over-the-top visuals and blazingly cool music from Korn, Slipknot, NIN, Rob Zombie, RATM, IC3PEAK and others along with surprises that leave jaws on the floor and memories fired up.
Little Miss Nasty delivers an overwhelmingly powerful experience that inspires and defies genre because Little Miss Nasty IS the genre. You have permission to be your Nasty, authentic self!